If you see a drug on TV, it's probably a specialty drug.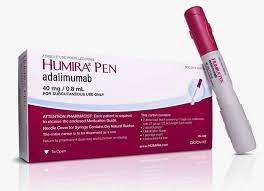 Specialty drugs have grown in popularity and use, significantly in the last decade. They are truly life changing and life savings drugs. Specialty drugs are generally defined as those that are approximately $1,000 or more in cost for a 30 day supply. These drugs are generally speaking injectables and there are several thousand more of these drugs underdevelopment
Some examples of their costs:
Humira: $75,000 per year
Skyrizi: $204,000 per year
Zolgensma: $2,100,000 per year
These drugs, as expensive as they are, are also putting health plan claim costs in jeopardy. For a fully insured plan, rate increases are huge and for a partially self funded plan, not only are these costs high but could will also be a specific deductible hit, and usually will result in lasers at renewal on the individuals that are using these drugs. This can be an unbelievable expense regardless if you're fully insured or partially self funded because your insurance premiums are directly related to your claim costs. And this doesn't even include the additional expenses for the individual's medical treatment.
There are alternatives to reducing your pharmacy plan expenses by utilizing a specialty drug carve out program. Players must be careful about the selection of their Pharmacy Benefit Manager (PBM), because the big PBM's make so much money on spread pricing and the Specialty Drug rebates that they won't allow it. The big three – CVS/Caremark, Optum and Express Scripts definitely won't allow it. So employers are stuck paying the cost of these drugs if they have these PBM's.
Employers must choose a PBM that will allow carve outs, and then contract with a Specialty Drug company that can offer these drugs to members. There are Specialty Drug companies that can obtain these exact drugs at a lower cost, but employers must be careful about evaluating them, especially when it comes to their spread pricing and rebates. There are also member advocacy firms that can offer these drugs at little or no cost to the member or to the plan. Some of these firms may have stipulations regarding household income levels.
If you want to learn more about how you can reduce your overall pharmacy expenses and plan costs shoot me an email or call me and I can help direct you.