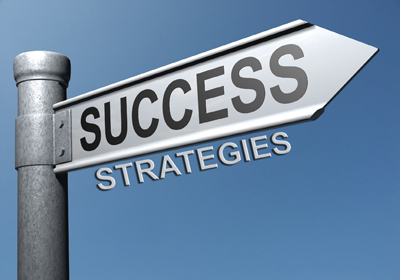 There's a lot of uncertainty surrounding upcoming health insurance renewals. About two-thirds of all companies in the U.S. have their group health insurance renewal in January. I have talked to a number of health insurance underwriters recently and they are a bit perplexed about how the rate increases will look like in the fourth quarter. A few reasons include:
Claim costs are down since mid-March due to medical providers reducing or eliminating nonessential and elective services. These would include the elective surgeries, diagnostic testing, and chronic medical care. Now that hospitals are opening up for these elective surgeries, underwriters are expected to see a surge of claims before year-end.
Due to the elimination of these services the last few months, many hospitals were not at a normal capacity level which put them in a financial position of significantly reduced revenue and reported losses. The expectation is that the hospitals will dramatically increase their prices to make up for those losses, but at a rate that no one knows.
Telemedicine has taken the place of on-site medical care at a much reduced cost, thus lowering the frequency and cost.
Here are 4 success strategies to be prepared for before your renewal shows up.
1) Examine the cost of your specialty drug spend. These are high-end drugs that a small percentage of your population are taking. Depending on the size of your organization, you could be spending tens of thousands of dollars every month.
Explore a specialty drug carve out program that can dramatically reduce or eliminate the cost of these drugs from your plan.
2) Examine the cost of your hospital claims – both in and out patient. Through your claims data and analytics you should be able to separate all hospital claims versus everything else. Hospital claims normally account for one out of every 10 claims that occur, yet can also account for over 60% of the total cost within a health plan and rising. PPO discounts are meaningless to these rising costs.
Explore a Reference Based Pricing program that will dramatically reduce hospital costs by paying facilities on either a Cost-plus or Medicare-plus basis.
3) In your claims data also examine the costs of Primary Care and related diagnostic testing. Many illnesses and medical conditions are not detected at the onset because of financial hurdles within a plan to keep members from getting the care they need on a regular basis. This in turn leads to higher costs when the care is actually needed the most.
Explore a Direct Primary Care (DPC) program either through on-site or near site clinics. These types of programs are usually paid for on a per employee per month basis and eliminate the financial burden of an office visit, thus allowing unlimited access. In addition, many of these DPC programs include the cost of a host of prescription drugs and diagnostic testing.
4) If your plan is partially self-funded with an insurance company as the administrator, you know that the cost of administration and stop loss through the insurance company can be very expensive. In addition, even if your insurance company allows for an independent stop loss carrier rather than their own proprietary reinsurer, they can apply numerous financial disincentives should you choose to go that route.
Explore an independent Third Party Administrators (TPA) and stop loss carriers to perform the same functions as the insurance company. This is usually done at much less expensive rate and allows your company to look at various stop loss carriers who are not tied to the TPA. In addition, you can change stop loss carriers every few years if needed, while still keeping the same TPA.
These 4 Best In Class success strategies can add up to a lot of savings in your health plan without changing benefits for employees – as much as 20-50%. What would you do with the savings? I think you would agree that after what many businesses have gone through the last several months, that there would be numerous areas within a company that could use a shot in the arm (no pun intended).
If you would like to discuss any of the strategies (or any other ones for that matter) please give me a call at (970) 349–7707 or email me at frank.stichter@strategichpc.com and we can set up a convenient time to chat, or if you just like more information go to www.strategichpc.com.
Be well and stay safe.